As part of the Unified Community Platform project, your wiki will be migrated to the new platform in the next few weeks. Read more here.
Factions/Rutai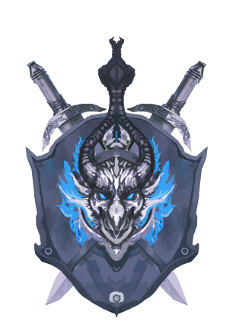 Rutai focuses on strong melee attacks. When playing as Rutai, brute strength and powerful attacks is your road to victory. Focus on dealing massive ammount of damage quickly and directly.
Strong melee attacks
High health ranged units
Weak ranged attacks
Expensive melee attacks
The Rutai once lived in peace with the dragons and the other human nations. Under the rule of a
wise emperor, the Rutai became a great and prosperous nation. There was no civil unrest and the
Rutai seemed destine to become the greatest of the three human nations. However, this destiny
would soon become perverted by the rule of a new, bloodthirsty emperor.
When the elderly emperor passed away, his successor took the throne with a lust for power.
Three years into his reign, the emperor's drive for expansion and rule lead the Rutai to declare
war on the Hologev and Highwinds. This War of Man ended the peace between the three nations
and strained the bond between humans and dragons.
The emperor put his focus on the Hologevs and defeated them quickly. The Highwinds presented
a harder challenge due to their advanced Air Force. This resistance prompted the Rutai to initiate
the Dragon Evo project in an attempt to mass produce stronger, more powerful dragons to be
used solely for combat. With failure after failure under their belts, the Rutai finally were successful
in creating a dragon Hybrid that would help them defeat the Highwinds.
Many of the Rutai citizens saw the Dragon Evo project as a perversion of the Dragon race. Civil
war broke out within the Rutai empire during the war against the Highwinds. To keep his forces
focussed on the enemy, the emporer relinquished several smaller settlements to ease the conflict.
But as the war with the Highwinds turned more and more into the Rutai's favor, the emperor made
his plans to regain control over the lost settlements. He vowed that after the Rutai nation had
regained its former borders, he would endeavor to expand his power and influence of the Rutai.